Melbourne Alfa Romeo Repairs - Melbourne Fiat Repairs - Melbourne Abarth Repairs - Melbourne Lancia Repairs.Mechanical Repair Service - Car Brake Repair Service - Disk & Drum Machining - Auto Car Air Condition Service & Repairs - Car Dealer Logbook Service - On Car Fuel Injector Cleaning -
Frank Donnini Mechanical Repairs
Alfa Romeo Donnini Melbourne 03 93599499
We are Located in 1/31 Onslow Ave. Campbellfield Near Gowrie Railway Station –(Glenroy ) & Keon Station Thomastown.
About Us
 Frank Donnini has been providing Specialist Alfa Romeo Repairs and Fiat Repairs since 1980.
Specializing in Alfa Romeo – Fiat – Abarth and Lancia and we provide a full range of garage services for European & Local Cars.

Our Business F.Donnini Mechanical Repairs  Workshop  Was Established by Frank Donnini in Melbourne when he arrive in 1980 in Melbourne.
 Over 40 years' experience
We have been a Fiat and Alfa Romeo specialist for over 40 years. We have  seen almost every make and model in this time, so no matter your problem we can give the best advice for your car, our fully equipped workshop can maintain your Alfa Romeo, Fiat or Abarth as well as servicing,of the New Modern Fiat and Alfa Romeo Abarth Range and Classic Old Models.
Our main focus has always been to deliver a quality service at competitive rates for our customers. We pride ourselves on providing a personal and friendly service.
At Frank Donnini Mechanical Repairs is Fully Accredited & Licensed ARCTICK registered business licensed to do Car Air Conditioning Service and Repairs.
Our Original Business Name when Open in Melbourne
F.Donnini Mechanical Repairs Registered 13/10/1988 –


Apprenticeship in: Alfa Romeo, Abarth, Fiat cars, that is fully Qualified and Accredited.
Certifcate in Automotive Mechanical kangan Batman TAFE 
Accredited Automotive Mechanic Air Conditioning Specialists.
ARCtick Approved – Licensed Technicians – AU00149
Automotive Air-Condition Registration Board (Vic) Registration Certificate.
Petro- ject Training Course in Air Conditiong Retrofitting Procedure.
Alfa Romeo, Fiat, Abarth,  Special Tools imported from Italy & Uk 2016

Frank Donnini Melbourne  With Premium Dealer Factory Level Multi System Diagnostic Scan tools imported from Italy & Uk 2016 for Alfa Romeo Abarth Fiat.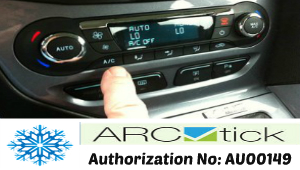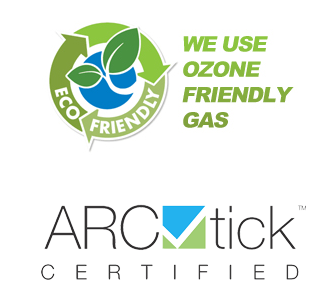 Frank Donnini has invested in the latest Premium Dealer Factory Level Multi System Multi Vehicle Complete Diagnostic & Programming Scan Tool. Covers Cars up to & including 2016 models.Alfa Romeo, Fiat, Abarth Diagnostic Scan tools imported from Italy & Uk 2016 see list coverage Vehicle Models in Diagnostic.
The Only Donnini located in Campbellfield is Frank Donnini with the Phone Number 03-9359-9499  Specialising in Alfa Romeo Abarth Fiat & Lancia.