Abarth Specialist Melbourne  Service - Repairs (03) 9359-9499
 
At Frank Donnini Mechanical Repairs we Specialise in  Abarth Logbook Service  and all Abarth  Mechanical Repairs  and Maintenance,we service all Abarth models.
F. Donnini Mechanical Repairs has been an Established Motor Mechanic Workshop in Melbourne for over 40 years. 
Our  workshop is equipped with the Italian Sofware tooling for all italian cars.
Equipment that allow us to Preform Repairs on your vehicle exact Specifications
Alfa Romeo, Abarth  Fiat Lancia.
We Perform diagnostic Scanning and Fault code Reading & Clearing.
We are located in 1/31 Onslow Avenue Campbellfield Near Gowrie  Railway Station (Glenroy) And Keon Stations Thomastown
All Mechanical Repairs At One Place  Specialist in Alfa Romeo Abarth Fiat Service & Repairs 
At Frank Donnini Mechanical Repairs we can complete your Abarth Logbook Service,   for your New car without Voiding your Manufacturer's warranty.
We will also stamp your Service book , to avoid any possible Warranty issues.
Consumer Affairs Victoria – states that scheduled services can be done by qualified independent mechanics without affecting your warranty as long as genuine parts are used. Simply tell us when you book your car service that the car is under warranty and we will use genuine parts in your car.
Abarth Specialist Abarth Melbourne  -   Abarth Repairs, Abarth New -Use Parts, Abarth Service, Abarth Log Book Service, Abarth Brakes Abarth   Motor Mechanic, Abarth  , Abarth oil change servicing, Abarth  Aircondition, Abarth maintenance,Abarth Airbags ,Abarth  ABS sensor, Abarth  ABS brakes, Abarth  Discs Brake, Abarth  Brake Pads , Abarth Brake Shoes, Abarth  Brake Caliper , Abarth Brake Wheel Cylinders , Abarth Brake Oil, Abarth Brake Caliper Repair Kits, Abarth Piston, Abarth Air Filters, Abarth Pollen Filter ,Abarth  Oil Filter, Abarth Motor Oil, Abarth Petrol Filters, Abarth Fuel Pumps, Abarth Car Batteries, Abarth Cooling Systems, Abarth Coolant,Abarth  Radiators,Abarth Water Pumps,Abarth Thermostats, Abarth Spark Plugs,Abarth Ignition Systems, Abarth Ignition Leads, Abarth Ignition Coils,Abarth Ignition Modules, Abarth Points,Abarth  Condensers,Abarth Distributor Cap, Abarth Rotor button, Abarth Camshaft Sensors, Abarth Coolant Temperature Sensor,Abarth Pressure Sensor,Abarth Ecu , Abarth Oxygen Sensors, Abarth Headlights, Abarth Globes, Abarth Rear Lights,Abarth  Windscreens, Abarth Wipers, Abarth Drive Belts, Abarth Engine mounts, Abarth Struts, Abarth Shock absorber, Abarth  Wheel Bearings,  Abarth Steering, Abarth Suspension, Abarth Ball joints,Abarth Bushes, Abarth Fuel Injection, Abarth  Injectors, Abarth Hoses, Abarth Timing Belts, Abarth Timing Belt Kits, Abarth Tensioner Bearing, Abarth Timing chains ,Abarth Timing Gears, Abarth Engine re-builds, Abarth Pistons, Abarth Piston Rings, Abarth  Cranshaft, Abarth Cams, Abarth  Oil Seals, Abarth Gaskets, Abarth Head Gasket, Abarth Valves , Abarth Cylinders Heads Recondition, Abarth Motors, any Abarth Major and Abarth Minor Repairs.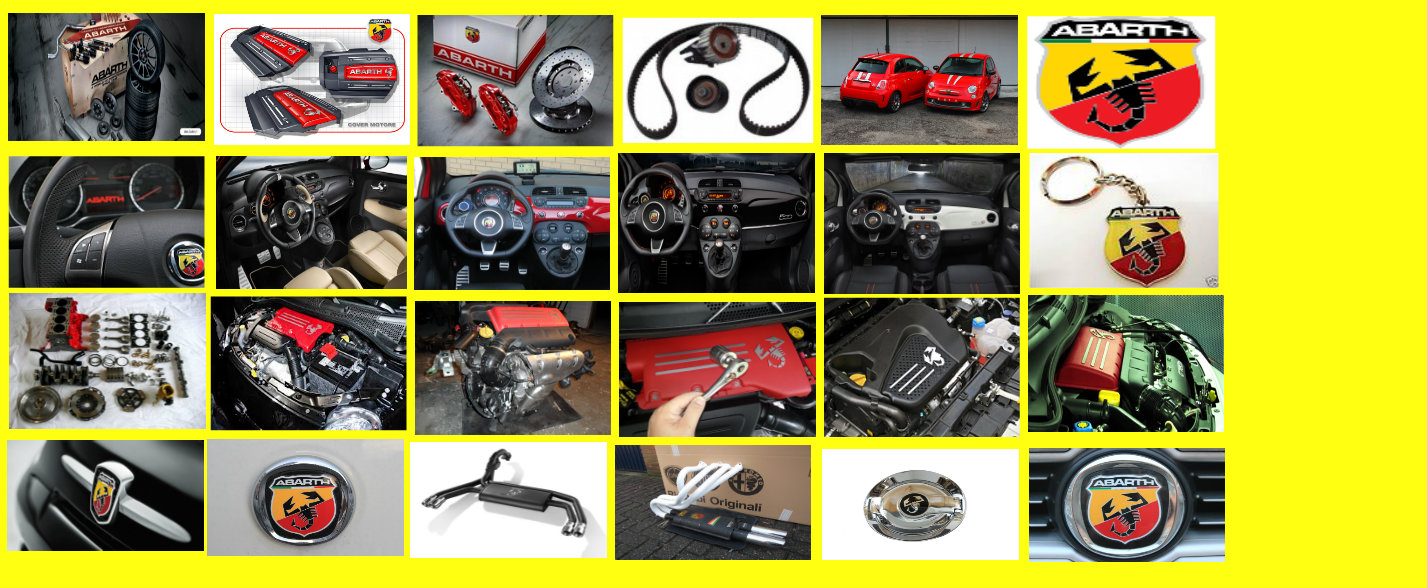 Abarth Service Repairs Abbotsford, Abarth Service Repairs Aberfeldie, Abarth Service Repairs Airport West, Abarth Service Repairs Albanvale, Abarth Service Repairs Albert Park, Abarth Service Repairs Albion, Abarth Service Repairs Alphington, Abarth Service Repairs Altona Meadows, Abarth Service Repairs Altona North, Abarth Service Repairs Altona, Abarth Service Repairs Ardeer, Abarth Service Repairs Armadale, Abarth Service Repairs Ascot Vale, Abarth Service Repairs Ashburton, Abarth Service Repairs Ashwood, Abarth Service Repairs Aspendale, Abarth Service Repairs Aspendale Gardens, Abarth Service Repairs Attwood, Abarth Service Repairs Auburn, Abarth Service Repairs Aurora, Abarth Service Repairs Avondale Heights, Avonsleigh, Balaclava, Balwyn, Balwyn North, Bangholme, Baxter, Abarth Service Repairs Bayswater, Abarth Service Repairs Bayswater North, Abarth Service Repairs Beaconsfield, Abarth Service Repairs Beaumaris, Abarth Service Repairs Belgrave, Abarth Service Repairs Belgrave Heights, Abarth Service Repairs Belgrave South, Abarth Service Repairs Bellfield, Abarth Service Repairs Bennettswood, Abarth Service Repairs Bentleigh, Abarth Service Repairs Bentleigh East, Abarth Service Repairs Berwick, Abarth Service Repairs Bittern, Abarth Service Repairs Black Rock, Abarth Service Repairs Blackburn, Abarth Service Repairs Blackburn North, Abarth Service Repairs Blackburn South, Abarth Service Repairs Blairgowrie, Abarth Service Repairs Bonbeach, Abarth Service Repairs Boronia, Abarth Service Repairs Box Hill, Abarth Service Repairs Box Hill North, Abarth Service Repairs Box Hill South, Abarth Service Repairs Braeside, Abarth Service Repairs Braybrook, Abarth Service Repairs Briar Hill, Abarth Service Repairs Brighton, Abarth Service Repairs Brighton East, Broadmeadows, Brookfield, Brooklyn, Brunswick, Brunswick East, Abarth Service Repairs Brunswick West, Abarth Service Repairs Bulla, Abarth Service Repairs Bulleen, Abarth Service Repairs Bundoora, Abarth Service Repairs Burnley, Abarth Service Repairs Burnside, Abarth Service Repairs Burnside Heights, Abarth Service Repairs Burwood, Abarth Service Repairs Burwood East, Abarth Service Repairs Cairnlea, Abarth Service Repairs Calder Park, Abarth Service Repairs Camberwell, Abarth Service Repairs Campbellfield, Abarth Service Repairs Canterbury, Abarth Service Repairs Carlton North, Abarth Service Repairs Carlton, Abarth Service Repairs Carnegie, Abarth Service Repairs Caroline Springs, Abarth Service Repairs Carrum, Abarth Service Repairs Carrum Downs, Abarth Service Repairs Caulfield, Abarth Service Repairs Caulfield East, Abarth Service Repairs Caulfield North, Abarth Service Repairs Caulfield South, Abarth Service Repairs Chadstone, Abarth Service Repairs Chelsea, Abarth Service Repairs Chelsea Heights, Abarth Service Repairs Cheltenham, Abarth Service Repairs Chirnside Park, Abarth Service Repairs Clarinda, Abarth Service Repairs Clayton, Abarth Service Repairs Clayton South, Abarth Service Repairs Clematis, Abarth Service Repairs Clifton Hill, Abarth Service Repairs Coburg, Abarth Service Repairs Coburg North, Abarth Service Repairs Cocoroc, Abarth Service Repairs Coldstream, Abarth Service Repairs Collingwood, Abarth Service Repairs Coolaroo, Abarth Service Repairs Craigieburn, Abarth Service Repairs Cranbourne, Abarth Service Repairs Cranbourne East, Abarth Service Repairs Cranbourne North, Abarth Service Repairs Cranbourne South, Abarth Service Repairs Cranbourne West, Abarth Service Repairs Cremorne, Abarth Service Repairs Crib Point, Abarth Service Repairs Croydon, Abarth Service Repairs Croydon Hills, Abarth Service Repairs Croydon North, Abarth Service Repairs Croydon South, Abarth Service Repairs Dallas, Abarth Service Repairs Dandenong, Abarth Service Repairs Dandenong North, Abarth Service Repairs Dandenong South, Abarth Service Repairs Deer Park, Abarth Service Repairs Delahey, Abarth Service Repairs Derrimut, Abarth Service Repairs Diamond Creek, Abarth Service Repairs Dingley Village, Abarth Service Repairs Docklands, Abarth Service Repairs Doncaster, Abarth Service Repairs Doncaster East, Abarth Service Repairs Donvale, Abarth Service Repairs Doreen, Abarth Service Repairs Doveton, Abarth Service Repairs Dromana, Abarth Service Repairs Eaglemont, Abarth Service Repairs East Melbourne, Abarth Service Repairs Edithvale, Abarth Service Repairs Elsternwick, Abarth Service Repairs Eltham, Abarth Service Repairs Eltham North, Abarth Service Repairs Elwood, Abarth Service Repairs Emerald, Abarth Service Repairs Endeavour Hills, Abarth Service Repairs Epping, Abarth Service Repairs Essendon Fields, Abarth Service Repairs Essendon North, Abarth Service Repairs Essendon West, Abarth Service Repairs Essendon, Abarth Service Repairs Eumemmerring, Abarth Service Repairs Fairfield, Abarth Service Repairs Fawkner, Abarth Service Repairs Ferntree Gully, Abarth Service Repairs Ferny Creek, Abarth Service Repairs Fitzroy, Abarth Service Repairs Fitzroy North, Abarth Service Repairs Flemington, Abarth Service Repairs Footscray, Abarth Service Repairs Forest Hill, Abarth Service Repairs Frankston, Abarth Service Repairs Frankston North, Abarth Service Repairs Frankston South, Abarth Service Repairs Gardenvale, Abarth Service Repairs Gladstone Park, Abarth Service Repairs Glen Huntly, Abarth Service Repairs Glen Iris, Abarth Service Repairs Glen Waverley, Abarth Service Repairs Glenroy, Abarth Service Repairs Gowanbrae, Abarth Service Repairs Greensborough, Abarth Service Repairs Greenvale Lakes, Abarth Service Repairs Greenvale, Abarth Service Repairs Guys Hill, Abarth Service Repairs Hadfield, Abarth Service Repairs Hallam, Abarth Service Repairs Hampton, Abarth Service Repairs Hampton East, Abarth Service Repairs Hampton Park, Abarth Service Repairs Harkaway, Abarth Service Repairs Hawthorn, Abarth Service Repairs Hawthorn East, Abarth Service Repairs Heatherdale, Abarth Service Repairs Heatherton, Abarth Service Repairs Heathmont, Abarth Service Repairs Heidelberg, Abarth Service Repairs Heidelberg Heights, Abarth Service Repairs Heidelberg West, Abarth Service Repairs Highett, Abarth Service Repairs Hillside, Abarth Service Repairs Hoppers Crossing, Abarth Service Repairs Houston, Abarth Service Repairs Hughesdale, Abarth Service Repairs Huntingdale, Abarth Service Repairs Hurstbridge, Abarth Service Repairs Ivanhoe, Abarth Service Repairs Ivanhoe East, Abarth Service Repairs Jacana, Abarth Service Repairs Junction Village, Abarth Service Repairs Kallista, Abarth Service Repairs Kalorama, Abarth Service Repairs Karingal, Abarth Service Repairs Kealba, Abarth Service Repairs Keilor, Abarth Service Repairs Keilor Downs, Abarth Service Repairs Keilor East, Abarth Service Repairs Keilor Lodge, Abarth Service Repairs Keilor North, Abarth Service Repairs Keilor Park, Abarth Service Repairs Kensington, Abarth Service Repairs Kerrimuir, Abarth Service Repairs Kew, Abarth Service Repairs Kew East, Abarth Service Repairs Keysborough, Abarth Service Repairs Kilsyth, Abarth Service Repairs Kilsyth South, Abarth Service Repairs Kings Park, Abarth Service Repairs Kingsbury, Abarth Service Repairs Kingsville, Abarth Service Repairs Knoxfield, Abarth Service Repairs Kooyong, Abarth Service Repairs Kurunjang, Abarth Service Repairs Laburnum, Abarth Service Repairs Lalor, Abarth Service Repairs Langwarrin, Abarth Service Repairs Langwarrin South, Abarth Service Repairs Laverton, Abarth Service Repairs Laverton North, Abarth Service Repairs Lilydale, Abarth Service Repairs Lower Plenty, Abarth Service Repairs Lynbrook, Abarth Service Repairs Lyndhurst, Abarth Service Repairs Lysterfield, Abarth Service Repairs Lysterfield South, Abarth Service Repairs Macclesfield, Abarth Service Repairs McCrae, Abarth Service Repairs McKinnon, Abarth Service Repairs Macleod, Abarth Service Repairs Maidstone, Abarth Service Repairs Malvern, Abarth Service Repairs Malvern East, Abarth Service Repairs Maribyrnong, Abarth Service Repairs Meadow Heights, Abarth Service Repairs Melbourne Airport, Abarth Service Repairs Melton (suburb), Abarth Service Repairs Melton South, Abarth Service Repairs Melton West, Abarth Service Repairs Mentone, Abarth Service Repairs Menzies Creek, Abarth Service Repairs Mernda, Abarth Service Repairs Mickleham, Abarth Service Repairs Middle Park, Abarth Service Repairs Milgate Park Estate, Abarth Service Repairs Mill Park, Abarth Service Repairs Mitcham, Abarth Service Repairs Monbulk, Abarth Service Repairs Mont Albert, Abarth Service Repairs Mont Albert North, Abarth Service Repairs Montmorency, Abarth Service Repairs Montrose, Abarth Service Repairs Moonee Ponds, Abarth Service Repairs Moorabbin Airport, Abarth Service Repairs Moorabbin, Abarth Service Repairs Moorooduc, Abarth Service Repairs Mooroolbark, Abarth Service Repairs Mordialloc, Mornington, Abarth Service Repairs Mount Dandenong, Abarth Service Repairs Mount Eliza, Abarth Service Repairs Mount Evelyn, Abarth Service Repairs Mount Martha, Abarth Service Repairs Mount Waverley, Abarth Service Repairs Mulgrave, Abarth Service Repairs Narre Warren East, Abarth Service Repairs Narre Warren North, Abarth Service Repairs Narre Warren South, Abarth Service Repairs Narre Warren, Abarth Service Repairs Newport, Abarth Service Repairs Niddrie, Abarth Service Repairs Noble Park, Abarth Service Repairs Noble Park North, Abarth Service Repairs North Melbourne, Abarth Service Repairs North Richmond, Abarth Service Repairs North Warrandyte, Abarth Service Repairs Abarth Service Repairs Northcote, Abarth Service Repairs Norwood, Abarth Service Repairs Notting Hill, Abarth Service Repairs Nunawading, Abarth Service Repairs Oak Park, Abarth Service Repairs Oaklands Junction, Abarth Service Repairs Oakleigh, Abarth Service Repairs Oakleigh East, Abarth Service Repairs Oakleigh South, Abarth Service Repairs Olinda, Abarth Service Repairs Olivers Hill, Abarth Service Repairs Ormond, Abarth Service Repairs Pakenham, Abarth Service Repairs Panton Hill, Abarth Service Repairs Park Orchards, Abarth Service Repairs Parkdale, Abarth Service Repairs Parkville, Abarth Service Repairs Pascoe Vale South, Abarth Service Repairs Pascoe Vale, Abarth Service Repairs The Patch, Abarth Service Repairs Patterson Lakes, Abarth Service Repairs Abarth Service Repairs Pennydale, Abarth Service Repairs Plenty, Abarth Service Repairs Point Cook, Abarth Service Repairs Port Melbourne, Abarth Service Repairs Portsea, Abarth Service Repairs Prahran, Abarth Service Repairs Preston, Abarth Service Repairs Princes Hill, Abarth Service Repairs Ravenhall, Abarth Service Repairs Research, Abarth Service Repairs Reservoir, Abarth Service Repairs Richmond, Abarth Service Repairs Ringwood, Abarth Service Repairs Ringwood East, Abarth Service Repairs Ringwood North, Abarth Service Repairs Ripponlea, Abarth Service Repairs Rockbank, Abarth Service Repairs Rosanna, Abarth Service Repairs Rosebud, Abarth Service Repairs Rosebud West, Abarth Service Repairs Rowville, Abarth Service Repairs Roxburgh Park, Abarth Service Repairs Rye, Abarth Service Repairs Safety Beach, Abarth Service Repairs St Albans, Abarth Service Repairs St Helena, Abarth Service Repairs St Kilda, Abarth Service Repairs St Kilda East, Abarth Service Repairs St Kilda West, Abarth Service Repairs Sandhurst, Abarth Service Repairs Sandringham, Abarth Service Repairs Sassafras, Abarth Service Repairs Scoresby, Abarth Service Repairs Seabrook, Abarth Service Repairs Seaford, Abarth Service Repairs Seaholme, Abarth Service Repairs Seddon, Abarth Service Repairs Selby, Abarth Service Repairs Seville, Abarth Service Repairs Sherbrooke, Abarth Service Repairs Skye, Abarth Service Repairs Somerton, Abarth Service Repairs Sorrento, Abarth Service Repairs South Kingsville, Abarth Service Repairs South Melbourne, Abarth Service Repairs South Morang, Abarth Service Repairs South Wharf, Abarth Service Repairs South Yarra, Abarth Service Repairs Southbank, Abarth Service Repairs Spotswood, Abarth Service Repairs Springvale, Abarth Service Repairs Springvale South, Abarth Service Repairs Strathmore, Abarth Service Repairs Strathmore Heights, Abarth Service Repairs Sunbury, Abarth Service Repairs Sunshine, Abarth Service Repairs Sunshine North, Abarth Service Repairs Sunshine West, Abarth Service Repairs Surrey Hills, Abarth Service Repairs Sydenham, Abarth Service Repairs Syndal, Abarth Service Repairs Tally Ho, Abarth Service Repairs Tarneit, Abarth Service Repairs Taylors Hill, Abarth Service Repairs Taylors Lakes, Abarth Service Repairs Tecoma, Abarth Service Repairs Templestowe, Abarth Service Repairs Templestowe Lower, Abarth Service Repairs The Basin, Abarth Service Repairs Thomastown, Abarth Service Repairs Thornbury, Abarth Service Repairs Toorak, Abarth Service Repairs Tootgarook, Abarth Service Repairs Tottenham, Abarth Service Repairs Travancore, Abarth Service Repairs Tremont, Abarth Service Repairs Truganina, Abarth Service Repairs Tullamarine, Abarth Service Repairs Upfield, Abarth Service Repairs Upper Ferntree Gully, Abarth Service Repairs Upwey, Abarth Service Repairs Vermont, Abarth Service Repairs Vermont South, Abarth Service Repairs Viewbank, Abarth Service Repairs Wantirna, Abarth Service Repairs Wantirna South, Abarth Service Repairs Warrandyte, Abarth Service Repairs Warrandyte South, Abarth Service Repairs Warranwood, Abarth Service Repairs Waterways, Abarth Service Repairs Watsonia, Abarth Service Repairs Watsonia North, Abarth Service Repairs Wattle Glen, Abarth Service Repairs Waverley Park, Abarth Service Repairs Werribee, Abarth Service Repairs Werribee South, Abarth Service Repairs West Footscray, Abarth Service Repairs West Melbourne, Abarth Service Repairs Westgarth, Abarth Service Repairs Westmeadows, Abarth Service Repairs Wheelers Hill, Abarth Service Repairs Wildwood, Abarth Service Repairs Williams Landing, Abarth Service Repairs Williamstown, Abarth Service Repairs Williamstown North, Abarth Service Repairs Windsor, Abarth Service Repairs Wonga Park, Abarth Service Repairs Wyndham Vale, Abarth Service Repairs Yallambie, Abarth Service Repairs Yarrambat, Abarth Service Repairs Yarraville, Abarth Service Repairs Yuroke,ABarth dealer Melbourne,Abarth Melbourne, Abarth Repairs Melbourne,Abarth Service Melbourne, Abarth Campbellfield,Abarth 3061,Abarth Donnini,Donnini Mechanical Repairs,Donnini Service,Abarth Caulfield, Abarth 3162, Caulfield East, Abarth 3145, Abarth Caulfield North, Abarth 3161, Abarth Caulfield South, Abarth 3162, Abarth Carnegie, Abarth 3163, Abarth Elsternwick, Abarth 3185, Abarth Gardenvale, Abarth 3185, Abarth Glen Huntly, Abarth 3163, Abarth McKinnon, Abarth 3204, Abarth Murrumbeena, Abarth 3163, Abarth Ormond, Abarth 3204, Abarth Armadale, Abarth 3143, Abarth Glen Iris, Abarth 3146, Abarth Kooyong, Abarth 3144, Abarth Malvern, Abarth 3144, Abarth Malvern East, Abarth 3145, Abarth Prahran, Abarth 3181, Abarth South Yarra, Abarth 3141, Abarth Toorak, Abarth 3142, Abarth Windsor, Abarth 3181, Abarth Beaumaris, Abarth 3193, Abarth Black Rock, Abarth 3193, Abarth Brighton, Abarth 3186, Abarth Brighton East, Abarth 3187,  Abarth Hampton, Abarth 3188, Abarth Hampton East, Abarth 3189, Abarth Highett, Abarth 3190, Abarth Sandringham, Abarth 3191, Abarth Boroondara, Abarth Ashburton, Abarth 3147, Abarth Balwyn, Abarth 3103, Abarth Balwyn North, Abarth 3104, Abarth Bellevue, Abarth Greythorn, Abarth Camberwell, Abarth 3124, Abarth Hartwell, Abarth Canterbury, Abarth 3126, Abarth Stonnington, Abarth Hawthorn, Abarth 3122, Abarth Glenferrie, Abarth Hawthorn East, Abarth 3123, Abarth Kew, Abarth 3101, Abarth Kew East, Abarth 3102, Abarth Mont Albert, Abarth Surrey Hills, , Abarth 3127,  Abarth Albert Park, Abarth 3206, Abarth Balaclava, Abarth 3183, Abarth Elwood, Abarth 3184, Abarth Melbourne, Abarth 3004, Abarth St Kilda, Abarth Middle Park, Abarth 3206, Abarth Port Melbourne, Abarth 3207, Abarth Beacon Cove, Abarth Garden City, Abarth Ripponlea, Abarth 3185, Abarth 3182, Abarth St Kilda East, Abarth 3183, Abarth  Glen Eira, Abarth St Kilda West, Abarth 3182, Abarth Southbank, Abarth 3006, Abarth South Melbourne, Abarth 3205, Abarth Yarra, Abarth Abbotsford, Abarth 3067, Abarth Alphington, Abarth Darebin, Abarth 3078, Abarth Burnley, Abarth 3121, Abarth Carlton North, Abarth 3054, Abarth Clifton Hill, Abarth 3068, Abarth Collingwood, Abarth 3066, Abarth Cremorne, Abarth 3121, Abarth Fairfield, Abarth 3078, Abarth Yarra Bend, Abarth Fitzroy, Abarth 3065, Abarth Fitzroy North, Abarth 3068, Abarth Princes Hill, Abarth 3054, Abarth Richmond, Abarth 3121, Abarth Monash, Abarth Ashwood, Abarth 3147, Abarth Chadstone, Abarth 3148, Abarth Clayton, Abarth 3168, Abarth Glen Waverley, Abarth 3150, Abarth Hughesdale, Abarth 3166, Abarth Huntingdale, Abarth 3166, Abarth 3800, Abarth Mount Waverley, Abarth 3149, Abarth Mulgrave, Abarth 3170, Abarth Notting Hill, Abarth 3168, Abarth Oakleigh, Abarth 3166, Abarth Oakleigh East, Abarth 3166, Abarth Oakleigh South, Abarth 3167, Abarth Wheelers Hill, Abarth 3150,